Featured Trip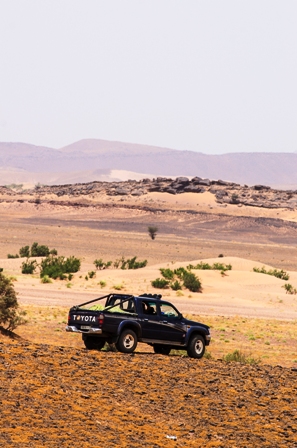 BOOK YOUR TRIP TODAY AND SAVE 20%
Travel and Stay in Morocco on mesure,
Hiring 4x4 with an experienced driver, minibus, tourism car, mountainbiking or just walking ...
Follow the tracks of Saint-Exupery to discover the big south while extending your stay in a sumptuous ...
read more
Morocco,
many ways to see it,
but only one way to experience it…
Mountain Safari Tours specialises in touring and discovering, the most unusual and least visited places of interest in Morocco. A very reliable team made up of mountain, desert, and original-holiday professionals brings together competent and creative organisers whose knowledge of the terrain, flora and fauna is excellent. A team, most attentive to the wishes of the travellers and explorers. For several years our idea of the voyage continued to grow stronger. Our aims are to offer a wide range of journeys throughout the year, to allow life in the open air with a maximum of pleasure and safety - to take time to discover and encounter, on one of the most beautiful trip of your life.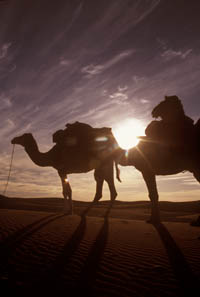 Indeed, equipped with an organisational structure of most modern, using new technologies, Mountain Safari Tours is composed of a team of young people raftered in the field, ambitious, acting with rigour and dynamism, passionate and knowledgeable about travel, not sparing any effort to make the stay of our visitors as pleasant as possible; competitive products, new routes re-examined and improved regularly, a complete equipment which make the trips more pleasant.
Thus, several autonomous departments were born: Unusual department (Trekking, Horse riding, Camel riding, Mountain Bikes , 4 Wheel Drive...), Cultural product department, Corporate & Events Department (gathering the Congresses, Incentive, Seminars, Symposiums, Conventions...), Wedding ceremonies, Golf, Fishing, …
Thank you for considering us and we look forward to working with you to make your Morocco dream trip a reality. With kind regards, Your Team

Ali wa great knew the answer to all questions we had and he enjoyed telling us about history, traditions etc gave us good tips. super friendly. He helped make the trip great. Mohammed always ...&nbsp


Donna from New Zealand March 2014